About our MEMS Gyro and IMU
Features of our MEMS gyro
The material of our MEMS gyro sensor element is Lithium niobate (LiNbO3).
Small size but high resolution and low noise in the industry's highest class because of higher conversion efficiency than other method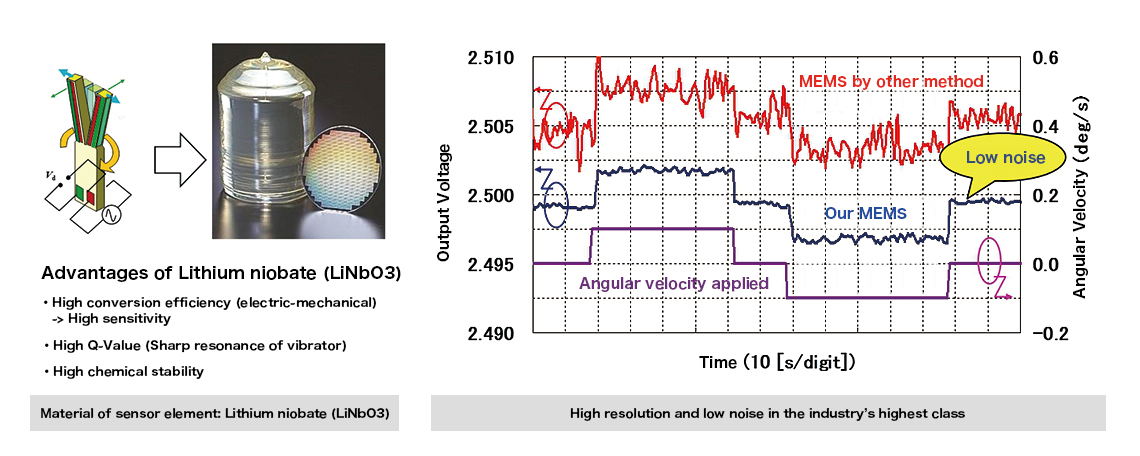 Features of our IMU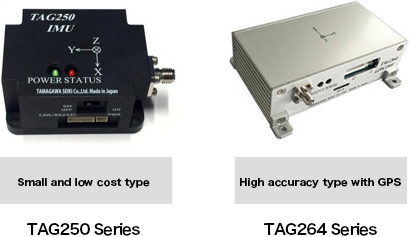 Our MEMS IMU not only detects and outputs 3-axis angular velocity and 3-axis acceleration but also calculates and outputs attitude angle (roll and pitch) and azimuth angle (yaw).
MEMS IMU of Tamagawa has the following features:
Small size, high accuracy and low cost (Small but having accuracy of attitude angle 0.5 degrees)
Real-time output of behavior and attitude realized by means of advanced inertial arithmetic algorism.
Compatible with many transmission methods (RS232C, CAN, Ethernet, Bluetooth, 920MHz wireless)
Detection error can be decreased by introducing external signal of GPS, vehicle speed etc. even on a moving object such as automobile.